This is page 2 of the Fishing pics. This is from November 2002 on through 2003.....
Three pics below are from 6/3 after work. Found a new secret spot...second cast go this 30" keeper. I had hit that spot that morning and picked up a bunch of smaller fish around 20" so I went back. The one of Sam below is a 25" he pulled out of the same spot. I should quit my job and be a guide.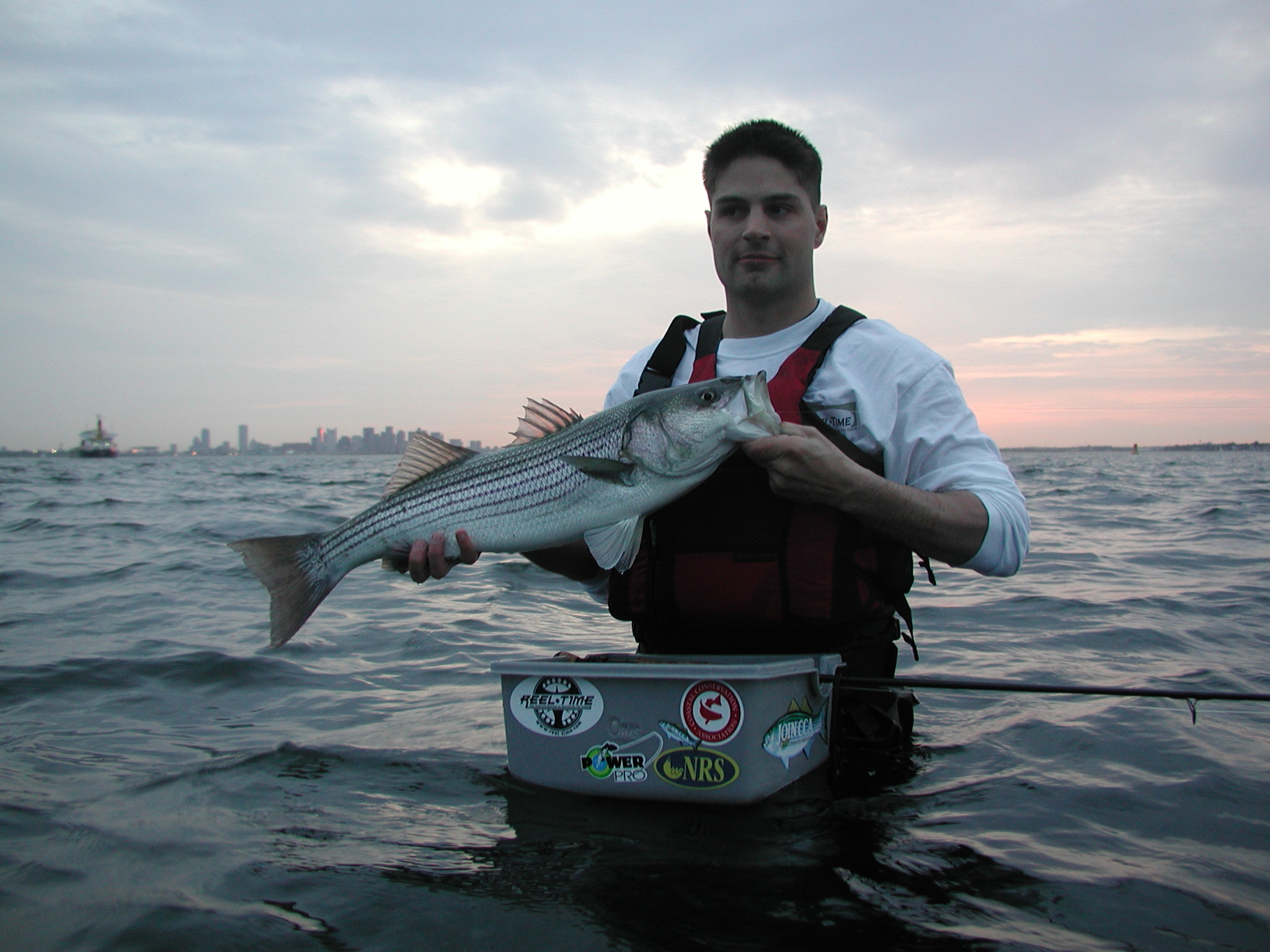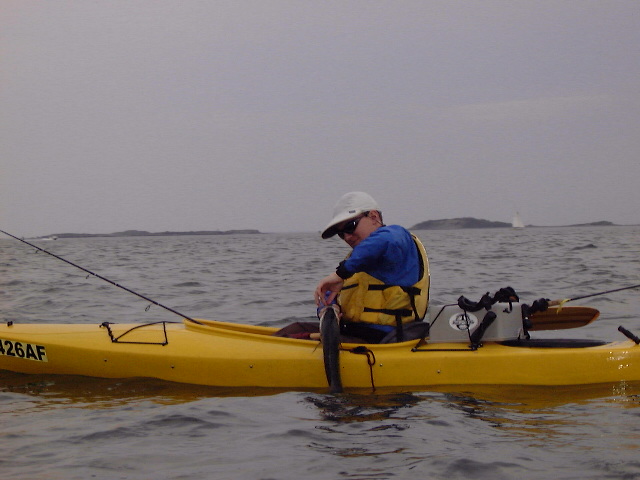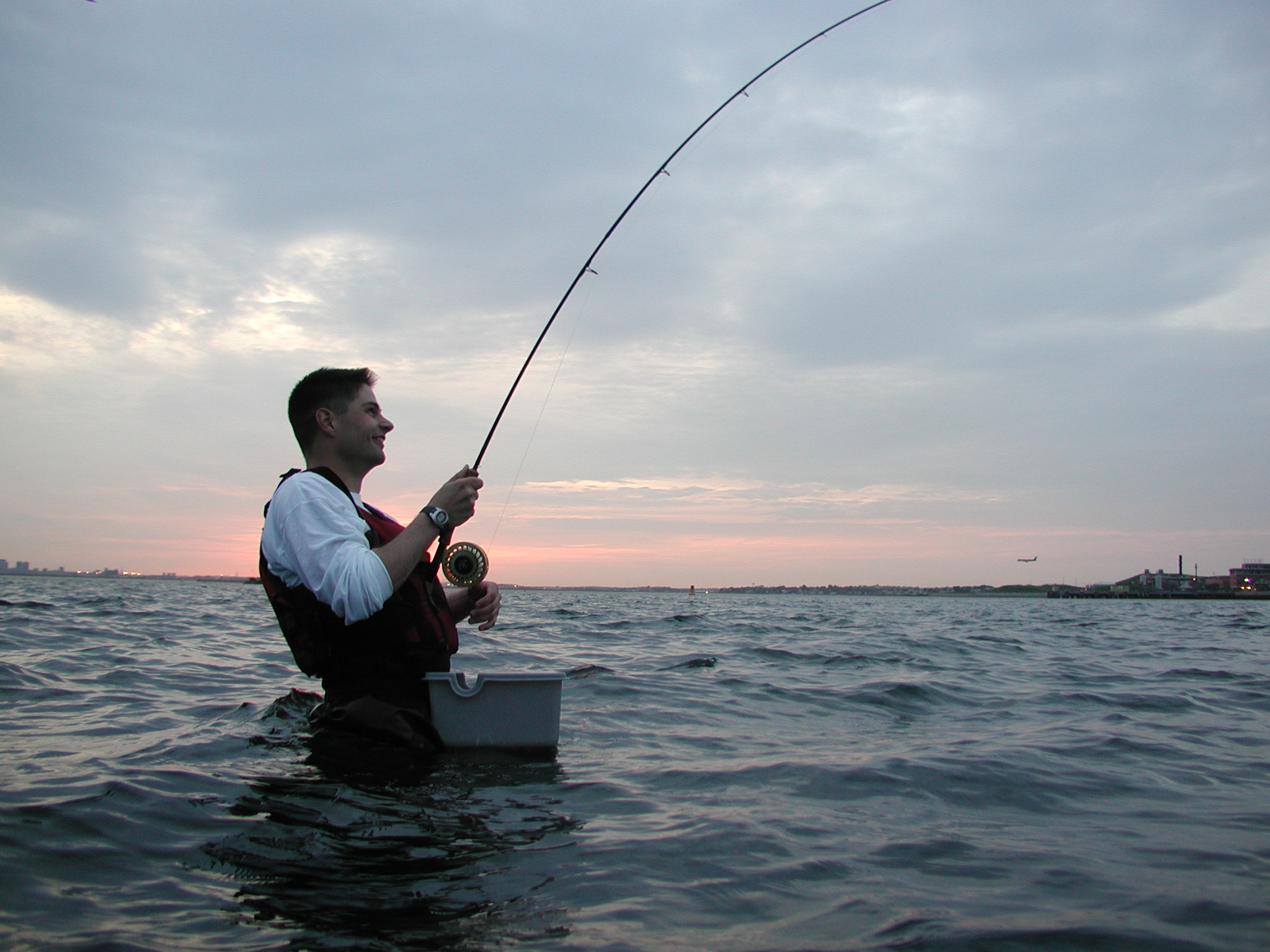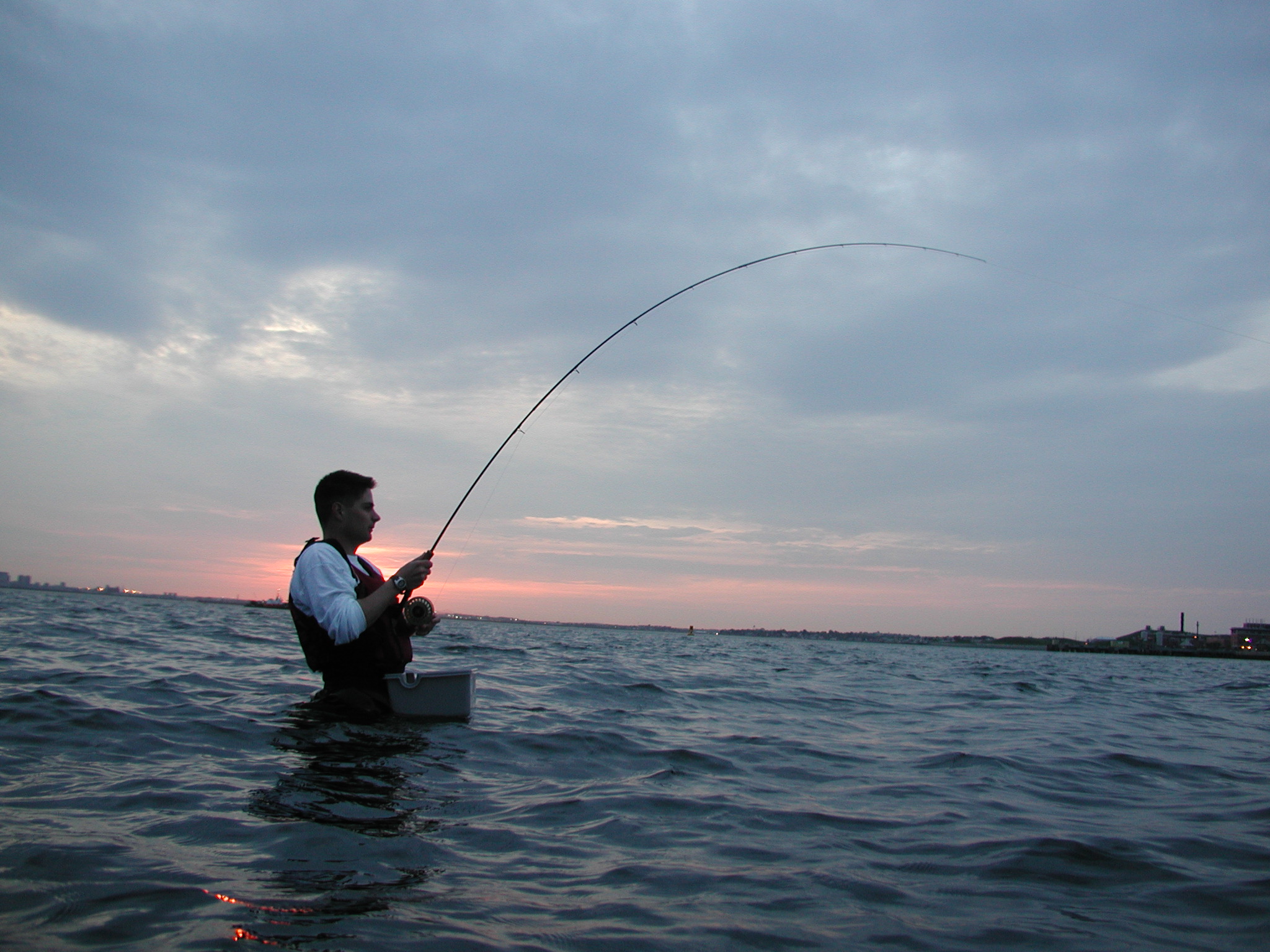 The night pictures are from the Boston on 6/2/03. The one of me with the small fish is from Chatham on the cape. I was almost 1/2 mile from shore there on sand flats. The ocean picture is of Chatham light house looking back at the light from South beach. The one of sam in his kayak is off Cotuit on the Cape on Poppinesset flats about a mile otu with Big bluefish but I ran out of spac on the disk for more pics of the fish. The last pic is of Feeding Bass taking on the Cape..